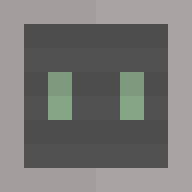 New member
Owner

[@everyone]
Announcement of major changes to the network and upcoming plans. (It's a big one )
NEW Combined Server:
The combined server is AcidISland(/ai), AOneBlock(/ob), SkyBlock(/is), and CaveBlock(/cb) all in one. You can have islands on each type of gamemode on the server and can transfer items between them. The chat has been updated to include this. The bored on the side of your screen we are still working on.
Server network:
I would also like to allow myself to inform you of the future of 64 Stacks. There are newer updates to the network in general, that allow faster login times and reduced lag. The server network is currently running on 1.16.1 and we intend to allow older versions to connect in the future we will allow 1.8.*->1.16.1/latest. We will be running advertisements in the future as well as promotional slots on voting sites. As such I would like to encourage old and new players to play on the network.
Network:
My internet at my place of hosting has overtime become a bottle neck so to speak for new members. New players would either lag out or have a extremely high ping. As this is a major issue I will be working with FS.com to create a fiber optic line to all my servers including the ones for Minecraft. Currently we have 1GB/sec. After the upgrade in server hardware we will have 20GB/sec. of total throughput.(if you dont know what this means the speed of my network will be incressed by 20 times.)
Home/work life:
Currently I work 32 hours per week. I'm trying to get the network to a point where I can work on the network without having another job. More players = More I can work on the network. This requires donations and tons of players. Unfortunately, we are not at this point and I would like to reach out and ask all former and current players to play on the server even a little bit per week. If you find any bugs please let us know on discord or open a ticket at:
https://www.64stacks.com/
. The more bugs you find the more rewards you will get and the better the network will be a whole. The more we fix the network the more the players will want to play. I can't find all bugs on the network by myself. The staff available to me is also to limited in there own life in order to find them all as well.
Thanks for reading and I hope you can help us out either with bugs or allowing my plans to become reality.